Divorce Mediation
Client Testimonials
Just a few remarks from people that have benefited from the divorce mediation services of Robin Graine, JD, CDFA and Graine Mediation...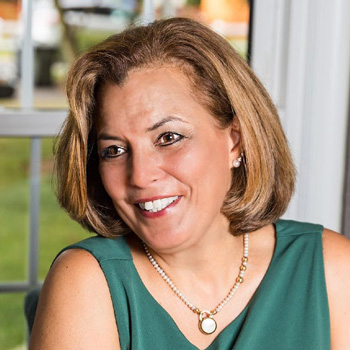 Robin Graine, JD, CDFA
Highly-rated divorce mediator with 20+ years experience in family law, custody, child support, alimony, Marital Settlement Agreement (MSA) | VA Supreme Court Certified Divorce Mediator | Certified Divorce Financial Analyst
I spoke with Robin, and I had a great experience! She took the time to respond, speak with me, and help me work through my questions! She was very knowledgeable and helpful. I would recommend her services to anyone.
Robert Fletes -May 2023 - Richmond, VA


- Google Review

- May 2023
---
I found Robin on Youtube and had a chance to talk to her over the phone. Unfortunately, I don't live in Virginia, but she still spent some time to give me good information and valuable advice. She was very empathetic, compassionate and knowledgeable attorney and mediator. I will definitely go with her if I lived in Virginia.
Nora Seimeurs -May 2023 - Non-Virginia Resident


- Google Review

- May 2023
---
Robin was great to work with! She was very responsive, fair, and knowledgeable with the settlement/divorce process. Couldn't recommend her enough!
Joseph Ramsey - February 2023 - Alexandria, VA


- Google Review

- February 2022
---
From guiding us through the issues, to ensuring our agreement was thorough, to the kindness she showed us during our time working together, Robin was truly amazing.
Courtney CK - December 2022 - Oakton, VA


- Google Review

- December 2022
---
It can be hard to grasp at the positives when going through a Divorce, but using Robin Graine for Mediation was a big one. She has extensive experience in Family Divorce and more specifically, mediating through decisions. Robin has a way of always bringing her clients back to the focus and key point at hand (particularly with me, when I would get anxious about certain things) - She asked probing questions to get to the root of disagreements, and helped us come to mutual decisions that benefited our child. I specifically appreciated her history and experience with Family Law in VA - because she was able to also share possible outcomes, if decisions were left to a Judge. This helped us (my ex and I, along with Robin) come to mutual decisions we were comfortable with, which put a sense of ease throughout the process. I have recommended her to many - and I truly can't recommend her enough! If you have any doubt mediation is for you, have the free consult with Robin.
Kolleen Langer - October 2022 - Alexandria, VA


- Google Review

- October 2022
---
Best service to get during one of the most difficult times of you can experience. I would recommend her to anyone that has to go through this challenging process.
Jose Morante - July 2022 - Bristow, VA


- Google Review

- July 2022
---
Robin was great to work with. She made the entire process clear and as easy as possible.
Veronique Bonhomme - May 2022 - Vienna, VA


- Google Review

- May 2022
---
Robin was extremely helpful in guiding the two of us through a difficult time and through some complex negotiating points in our divorce. She is very knowledgeable on the law and provides excellent advice. She can also be creative in constructing arrangements to accommodate both parties, should they be needed, as opposed to applying a one size fits all cookie cutter approach.
Steve Fanning – October 2021 – Fairfax


- Google Review

- October 2021
---
If you are looking for the top divorce mediator in Virginia, Robin Graine is your person.
Mel Hopkins - September 2021 - Manassas, VA


- Google Review

- September 2021
---
Ms Graine is such a warm and caring professional. She is knowledgeable for sure being a former attorney. She not only offered mediation strategy but also expert legal advice. The best part is she recommended other alternatives since mediation was not the best in my case. She did all this free of charge.
A. Gordon – Richmond, VA


- Google Review

- August 2021
---
Robin is great. Divorce can be a long, messy process but going through mediation with Robin made things a lot less stressful.
Tay Sweat from Alexandria


- Google Review

- July 2021
---
Robin Graine was very knowledgeable about the laws and explained everything very clearly. She walked us through each step and ensured we understood before making a decision. Highly recommend her.
Heather B from Fairfax


- Google Review

- March 2021
---
I used Graine Mediation for my separation and divorce preparation. Robin was very thorough and clear in her communication as she walked us through the process and paperwork. She presented all sides and options of the various elements and ensured we fully understood what the effects of our decisions were as we progressed. She presented and represent everything straight down the middle with no bias to either party, simply stated the facts and options to help us determine what was best for our situation. I highly recommend Graine Mediation.
Ronald B from Tysons


- Google Review

- March 2021
---
I would certainly recommend Ms. Graine. I didn't want to go through the misery of a long and arduous divorce that costs a lot of pain and money, but wanted to get the process over very quickly and straight to the point since we didn't have many major items to dispute. This is definitely the way to go that's different than the norm.
Kenyatta Williams - Alexandria


- Google Review

- December 2020
---
Graine Mediation is a blessing in disguise. More than just a mediator and mentor. Ms. Robin Graine provides reasonable solutions at reasonable prices.
Per Ankh - Culpepper


- Google Review

- December 2020
---
Robin Graine did a great job helping us work through our PSA with mediation. She was helpful and honest throughout the process which is a very difficult time for anyone going through the experience. I wish no one would have to endure the steps leading up to divorce but if you find yourself there I recommend mediation. It is much more cost effective than lawyers and court dates and will save you a great deal of prolonged agony. Thanks Robin! P.S. Pain is inevitable, but suffering is optional.
Robert Treadway - Alexandria Location


- Google Review

- October 2020
---
Robin makes the untangling process as painless as possible and is efficient and easily able to mediate the couple's intent into the language needed for getting the necessary papers to the next stage. Thanks Robin
Jan Bull from Falls Church


- Google Review

- Aug 2019
---
Divorce is not an easy process, but Robin helps make it as easy as it's going to be.
Nicholas Bull from Falls Church


- Google Review

- Aug 2019
---
We interviewed several mediators and liked Robin the best. She is very professional and knowledgeable but she also has an excellent demeanor, including a way of sharing observations to keep things moving and objective. This was invaluable. She made a very difficult situation as good as I could be. I recommend her highly and without reservation.
Patrick C. from McLean


- Google Review

- June 2019
---
Divorce is difficult and emotional. Even as an attorney, it was difficult to understand all the complicated aspects of the divorce process, including child and spousal support and custody issues. Robin is knowledgeable, thorough, patient, and fair. And, most importantly, she brings humanity to the divorce process. Without her involved in our divorce, we would have been lost. I am very grateful to have found her to assist us and highly recommend her and her services to anyone who is going through a divorce.
R.G. MD, Esq. from McLean


- April 2019
---
Robin made a very stressful experience easier, and was super patient and informative along the way. She answered all of our questions and provided us with common sense explanations and exceptions.
Vincent K. from Alexandria


- Google Review

- Nov 2018
---
Highly recomended. Mrs Graine is a "No, nonsense" mediator. She is right to the point and very knowledgeable on all divorce issues. She saved us money and time in the process. Great professional
Milko O. from Great Falls


- Google Review

- Nov 2018
---
Robin worked with my spouse and I to reach an agreement we could both live with, taking into account the things that were important to each of us, and helping us agree where we didn't.
Jason E. from Fairfax, Virginia


- Google Review

- Sept 2018
---
Robin is very knowledgeable and brings a practical, real world perspective that is outcome based. Her understanding of family law and the judicial system promotes quick and equitable resolution. Robin is professional, fair and economical. She is highly recommended by our family.
Scott H. from Clifton, VA


- Yelp Review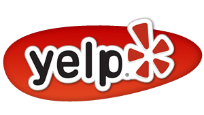 - Mar 2018
---
HIGHLY recommended!! Robin's patience, candor, experience help both parties get through a very difficult time.
Herman P. from Alexandria


- Google Review

- Mar 2018
---
Robin is a wonderful mediator and made a painful process much easier with her caring and professional ways. I highly recommend her.
Susan P. from Alexandria


- Google Review

- Feb 2018
---
Robin makes the mediation experience as tolerable as possible. She helps each side better see the other's perspective, and then guides to the compromises necessary for a mediation to succeed. I would highly recommend!
Matthew L. from Springfield, VA


- Google Review

- Aug 2017
---
I highly recommend using Robin Graine as a mediator if both you and spouse can get past the emotion of divorce. Generally speaking it takes two to tango, perhaps one party was at fault "more" than the other, however, who cares. Once the relationship has run its course it is time to move forward, set your differences aside and talk through the best solution with Robin.
John M. from Reston, VA


- Google Review

- April 2017
---
Robin was great! She is very knowledgeable and was able to work with us and get things settled so we don't have to fight in the courts. I would recommend her to anyone. She seems to really care and puts forth a great effort.
Mike T. from Manassas, VA.


- Yelp Review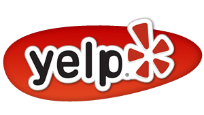 - Feb 2017
---
I am a family law attorney and have referred several cases to Robin. Robin has successfully mediated each case and I have received excellent feed back from my clients. I highly recommend her.
Alanna W. from Fairfax, VA


- Google Review

- Jan 2017
---
"I highly recommend Graine Mediation. Robin was both knowledgeable of the law and informative in presenting options available throughout the process. Most importantly, she was respectful of our need to move forward in a respectful, non contentious manner."
Robin B. from Manassas, VA


- Google Review

- Nov 2016
---
My spouse and I were very fortunate to have Robin's services during our divorce mediation. We knew this was the right avenue to work through our core issues together, and to avoid a lengthy, expensive (and bitter) legal process. However, we were worried that mediation might not solve our collective issues around custody and finances. Robin put our minds at ease from the start.
Ryan D. from McLean, VA


- Google Review

- Jun 2016
---
Robin provided a low stress, professional, calm and supportive environment that was most welcome and made a difficult situation manageable. I relied heavily upon her expertise with regard to separation, divorce law and equitable division of marital assets. She was very helpful by checking my understanding of the process and decisions made along the way. I appreciated her attention to the details which allowed me to focus on actions that were necessary to proceed rather than get hung up on the details of what led to the need for divorce mediation. She was always available and stuck to her original estimate and plan for services. I highly recommend her divorce mediation services.
Barbara C. from Centreville, VA


- Google Review

- Mar 2016
---
Although the overall divorce experience was gut-wrenching, the best decision we made was to mediate. Now, instead of paying divorce lawyers in the six figures to fight things out in court, that money is available to give both of us security in retirement.
Client from Fairfax, VA


- Feb 2016
---
As a CERTIFIED FINANCIAL PLANNER(TM) professional, I appreciate allied professionals with knowledge and a caring spirit. I called Robin after viewing one of her instructional Certified Divorce Financial Analyst videos. Her pointers, based on her experience and expertise, were invaluable in helping me steward my clients going through divorce.
James B. from Chicago, IL


- Google Review

- Jan 2017
---
Robin was wonderful with our separation and eventual divorce. Her divorce mediation practice is based on understanding and respect and it was right for our situation. She walked us through each aspect of the separation agreement and provided pros/cons to our ideas, she brought up topics that we hadn't considered and allowed us to mull them over without forcing us to make any particular decision. She was infinitely available for clarification and discussion outside of normal office hours and was pleasant and gracious in all of her dealings with me/us. We used her for recommendations on lawyers for the divorce and were pleased with the speed at which that occurred as well. I certainly recommend Robin for divorce mediation. She knows her stuff and she knows it well. She is able to translate law into very understandable and useful terminology and has enough experience to know the positive and negative impacts of decisions made in mediation. I felt I/we left there with a solid plan that was absolutely tailored to our situation, needs and desires.
Jean L. from South Riding, VA


- Google Review

- Yelp Review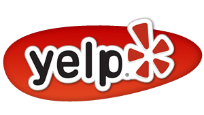 - Mar 2016
---
Robin is very professional and is well versed in the laws of divorce and child support. She answered every question we had quickly. I would definitely recommend her for your divorce mediation needs.
Charlie M. from Woodbridge, VA


- Yelp Reviewd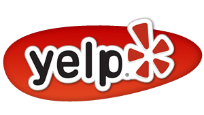 - Jan 2016
---
My ex-husband and I decided to try mediation, instead of stuffy divorce lawyers. I chose Robin based on her past experience as a lawyer and her approach to mediation. Robin walked us through each area affected by our divorce, helped guide us through our decisions - this was such an easy process. Had I known divorce could be this clear, concise and simple, it would have happened sooner! This is a great, inexpensive alternative if you and your soon-to-be ex spouse can come to an agreement on division of property, child custody/support, etc. I would recommend Robin to all my friends and family!
Kelly M. from Woodbridge, VA


- Google Review

- Oct 2015
---
I just wanted to let you know that, after another year and a half, my divorce finally went through a couple of weeks ago. It happened just as you predicted [when my wife chose to leave divorce mediation and begin the divorce litigation process], with the rewording of the original mediated agreement and more thousands of dollars wasted. The deal we eventually made could have been done with you, if only my wife was willing. I appreciate all the work you did. Thank you.
Curtis R. from Lorton, VA


- Aug 2015
---
The terms that you worked out have worked very very well. Both of us have able to move forward with our lives in a friendly, civil way. Your skill at handling what could have been an expensive, difficult process in a far easier manner is appreciated. Thank you for your help!
Client from Alexandria, VA


- Aug 2014
---
Just wanted to say thank you for your time and attention to our case. You did a great job walking us through everything. We really appreciate your knowledge and patience.
Client from Burke, VA


- July 2014
---
I just wanted to take a moment to say thanks to you and your assistant. I know that you're just doing your job, but your presentation/delivery is great. This is difficult enough without all the legal ramifications and I'm feeling a little less stressed by it all knowing that you're there for us and have both our backs.
Client from Northern Virginia


- Jun 2012
---
It's hard to say anything positive in regards to divorce but Graine Mediation reduced the misery. Graine Mediation reduced the destructive impact of misinformation, anger and distrust in order to reach a compromise. Having Robin explain the true nature of the law, typical court results and fairness took away the mystery and saved a great deal of, stress, heartache and money for me and my children. Mediation is the answer and Robin Graine excels at it.
Rob M. from Centreville, VA


- Google Review

- Nov 2014
---
I wanted to write you and tell you that I was particularly impressed with the thoroughness of the Agreement you did [for my client]. It apparently was a lengthy process, but it is of course great that they worked out a solution with your excellent help.
David L. from Fairfax, VA
Divorce Attorney at Surovell, Isaacs, Peterson, Levy, PLC


- Aug 2012
---
Robin was great. She was very knowledgeable about all aspects of separation, and she injected some much needed reality into the situation, while always maintaining a professional and courteous attitude. I would definitely recommend her.
Laura A. from Clifton, VA


- Google Review

- Nov 2015
---
We used Robin's mediation services and she was the consummate professional along the way. Very responsive and helpful with all of our questions from draft to final agreement. I highly recommend her if you're looking for a less stressful and affordable mediation.
David K. from Centreville, VA


- Google Review

- Yelp Review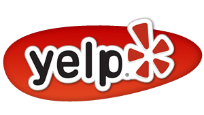 - Aug 2015
---
My experience with Graine Mediation was excellent. Robin was knowledgeable and professional. She had great insight and was extremely fair throughout the entire process. As far as pricing goes, I was extremely pleased with the effort and product I received for the price I paid, which was very reasonable. I would recommend Graine Mediation without reservation.
Joe B. from Leesburg, VA


- Google Review

- Sept 2014
---
Robin did a great job mediating our separation agreement in early 2013. We had a document ready to sign after only two four-hour sessions. I highly recommend Robin's services, for couples who are still able to communicate constructively. Divorce mediation saves money and minimizes emotional trauma vs. the alternative of adversarial litigation. Divorce mediation helped my spouse and I maintain a good enough relationship to cooperate in the best interests of our daughter.
Client from Arlington, VA


- Google Review

- Oct 2013
---
Robin did an amazing job mediating our property settlement recently. After two three-hour meetings we walked away with a property settlement that we were able to file in the courts. We found Robin to be very fair and offered many suggestions when we were at a loss. She expertly navigated the way to making decisions that were fair and equitable all the while keeping our kids the top priority. I highly recommend Graine Mediation.
Andi M. from Springfield, VA


- Google Review

- Oct 2013
---
I would highly recommended Robin Graine, JD's services to anyone. I found mediation to be extremely effective in resolving any issues quickly and fairly. It is remarkable how she keeps the process moving when dealing with such difficult situations.
Josh T. from Alexandria, VA


- Google Review

- Sept 2013
---
Robin Graine, JD was fantastic. The whole mediation process was quick, painless and most importantly, fair to both parties. I highly recommend her.
Ben P. from Burke, VA


- Google Review

- Sept 2013
---
Robin Graine is wonderful. Mediation is faster, less expensive and tends to create much less emotional turbulence for you and your children than the adversarial litigation system. Divorce mediations are more time efficient because they involve far fewer people and systems than divorce litigation. There are no hold ups due to costly phone and email tag games between divorce attorneys and clients. Nor are there back-ups as a result of court schedules and delays caused by other people's schedules and problems. The efficiency of mediation is a great money saver. The second huge money saver is that, for the majority of the process, there is only one divorce mediator and not two divorce lawyers. Who wouldn't want more peace and less trouble? You will like Robin, too. Check out her video, and give her a call. Trust me. 🙂
Client from Gainesville, VA


- Google Review

- 2011
---
Robin Graine, JD the divorce mediator is brilliant, in my humble opinion. To take a volatile situation and breathe common sense into it is quite an achievement. And to save people enormous sums of money versus what they would spend with a divorce lawyer or attorney is a godsend to many. I recommend you call Graine Mediation before you waste what is left of your precious resources.
Client from Herndon, VA


- Google Review

- 2011
---
Robin Graine actually saved my marriage. I know she helps with divorce mediation, but when we were ready to throw in the towel, she gave us both good advice and helped us figure out our finances, agree on plans for my son's college and helped me to appreciate my husband's work ethic. She also advised me not to put too much focus on the small things. She knows her stuff and I highly recommend her!
Sandi B. from Manassas, VA


- Yelp Review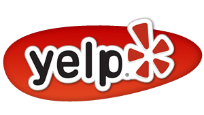 - May 2012
---
When we turned to Robin, my life was a mass of pain and disappointment. I was all about finding a fast solution – ANY solution – that would let me put the whole mess behind me. But Robin knew better. Every time I wanted a quick fix, she reminded me that I had to plan not just for tomorrow but for years and years to come. I had to think in terms of my child's life span and not just mine. And she was right.
Nobody can take away your pain – but Robin can help you begin to heal. When you're overwhelmed by the belief that this can never get better, Robin sees the path to balance. She knows her stuff – she's expert at the details and she's got the experience. Her true value (although she might not know it) is in her innate kindness; her refusal to judge or take sides. Robin turned something horrible into something bearable. I give her my highest praise and thanks.
Pru B. from Arlington, VA


- Yelp Review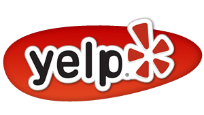 - May 2012
---