Robin Graine: Divorce Mediation at its Best
Robin Graine, JD, CDFA has helped hundreds of couples resolve their divorce issues -- and eliminate their outrageous divorce lawyer fees -- with mediation.
Career Dedicated to Families
I am an experienced mediator who:
knows the law;
has the skills to manage complex financial and tax matters; and
understands the impact of divorce on children.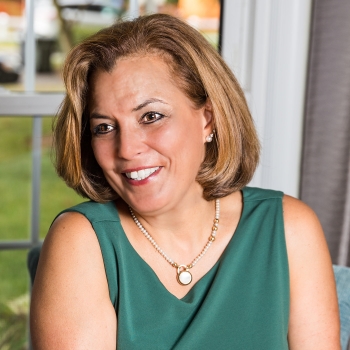 Robin Graine, JD, CDFA
Highly-rated divorce mediator with 20+ years experience in family law, custody, child support, alimony, Marital Settlement Agreement (MSA) | VA Supreme Court Certified Divorce Mediator | Certified Divorce Financial Analyst
I know what it feels like to go through a divorce. Like you, I got divorced and had to completely start my life over. My career as a mediator came as a result of my own experience, at 43 years old, with two young children, and a big, fat surprise divorce.
Nothing is more gratifying to me -- after so many years of study, training, and experience -- than helping clients successfully move through the transition from married to single. Though I had practiced family law for years before my children were born, my divorce came after 11 years as a stay-at-home mom. Once I shook off the shock of my husband leaving, I founded Graine Mediation in 2009. I have never looked back. I re-built my life. You can, too.
Divorce is about money, real estate, and kids. You need to focus on these issues. I will help you concentrate on what really matters in a divorce settlement: planning for your future, and not dwelling on the past. I have saved my clients thousands of dollars by keeping them focused on these matters.
Robin shares the key questions you should ask when hiring a divorce mediator
Click here for more informative videos
about divorce mediation.
Developing a plan for your future will prepare you to live the happy and successful life you deserve.
I am a Certified Divorce Financial Analyst, lawyer, single-mom, and champion of fairness in both process and result. As an attorney, I litigated divorce and family law cases for many years. My clients ranged from financially sophisticated executives and business owners to clients who had barely enough to get by.
I will get you through your divorce settlement efficiently and inexpensively. Together, we will determine your settlement options and choose what is best for you and your children. We will consider making reasonable compromises, when appropriate, and focus on needs and fairness – not on legal wrangling and outlandish positions.
In mediation, we will construct the best solutions for you and your children.
You need a divorce expert and someone who can provide clear and "plain English" explanations of what might happen in court, how a lawyer would view your case, and what you have to lose if you choose litigation over mediation. That's me. I can help.
I believe that the court system was not designed for families. It was designed for big business. Do you want to focus on complex legal strategy and procedural game-playing like the corporate attorneys do? Or, do you want to focus on a fair settlement -- in both process and final result -- so that you can get on with your life and discover happiness.
Robin Graine, JD, CDFA can help you stay focused and work through your conflicts
during this turbulent time.
Let Graine Mediation help you find solutions that will cost you less, improve your long-term outcome, and bring peace of mind to you and your family.